---
Chinese Dress Code
---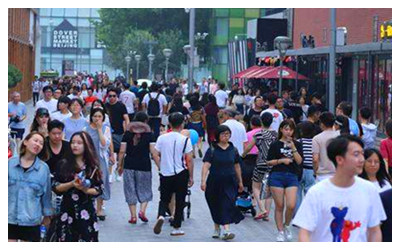 China has different dress codes from other countries. Visitors should better follow some dressing rules to wear suitably in certain occasions.They wear different clothes on different occasions. These occasions can be specified and include wedding, party, church, holyday, business, office and recreation and so on.
Similarly, Chinese people pay much attention to their suit. As China is a very traditional oriental nation, it attaches much importance on etiquettes. Take dress wearing for an example. They think to respect others and esteem themselves, they should wear decent dress.
As a foreign tourist who is getting around the coastal cities of China, you will seldom see bikini girls on the seashore. In many aspects, the easterners are more conservative than the westerners. Therefore, if you are a western lady, you are suggested to wear kind of conservative swimming suit. Otherwise, you will become a very eye-catching icon among the people.

If you are going to visit a Chinese family, please don't worry about your clothing. Although Chinese people value various etiquettes, they are not very fussy about their guests' clothes. As long as you don't wear too weird or body-revealed, it will be fine. Plain clothes are also acceptable.
When you're arranged to go on a package tour, you'd better prepare one formal dress at least, as sometimes the travel agency will arrange formal dinners, concerts or operas for you. If you look too unkempt due to your coat, you may not be allowed to enter in. For instance, if you come to China, you will have a chance to try the banquet and attend meeting . On these occasions, please wear formal clothes.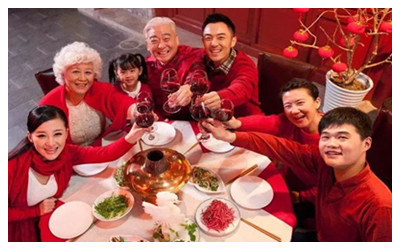 During the traditional festivals like the Chinese New Year, Chinese like dressing them up to join the banquet. Mid-aged woman like to wear cheong-sam or skirt; man usually wear a suit. Indecent clothes can make your dignity lost. Compared with senior people, youngsters would like to dress themselves semiformally even when they are on the banquet. Fortunately, the seniors are always very kind to forgive the juniors.
In addition, Chinese like red color very much. At festivals or great ceremonies, they prefer to wear red clothing. Even if some people don't like red, they also choose brightly-colored clothes. In their mind, red symbolizes luck and fortune; only bright colors can match the atmosphere of festivals. If you travel to the country or visit your Chinese relatives during the Chinese New Year, please prepare some brightly-colored coat in advance. This is so-called ' When in Rome, do as Romans do.
---