As the COVID-19 has been completely eliminated in the area of Zhangjiajie City, agreed by the Tourism Working Committee of Zhangjiajie City,
Wulingyuan Scenic Area
is to reopen to tourists on February 27,2020.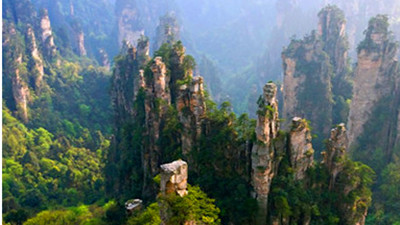 Wulingyuan Scenic Area is the core area of Zhangjiajie. It is composed of Zhangjiajie National Forest Park, Suoxiyu Nature Reserve, Tianzishan Nature Reserve and Yangjiajie Nature Reserve.
In order to ensure the safety of tourists, Wulingyuan Scenic Area has implemented measures such as current-limiting, real-name ticket purchase, and temperature detection to ensure the safety of tourists; the number of passengers on environmental passenger transport within the scenic area does not exceed 50% of the nuclear load; The number of tourists carried per trip cannot exceed 30% of the number of approved passengers.
Spring is here, and tourists are welcome to wear masks in order to travel in accordance with the requirements of the scenic area
Tourism Working Committee of Zhangjiajie City
Feb 26, 2020