,
Visit Around China,
a brand of Zhangjiajie China Travel Service Co.,Ltd, is a professional travel agent with over 30 years experience in Zhangjiajie, China's Hunan Province. Kindly contact us freely if you have any question about China tours or other ideas for doing co-operation business.
---
Zhangjiajie China Travel Service Co.,Ltd
Zhangjiajie China Travel Service Co.Ltd (CTS,Zhangjiajie),is a member of Zhangjiajie Tourism Group Co.Ltd. Established in 1984, Zhangjiajie China Travel Service Co., Ltd was the earliest international travel agency engaged in organizing China In-bound Tours, Domestic Tours,and Out-bound Tours specially approved by China National Tourist Bureau.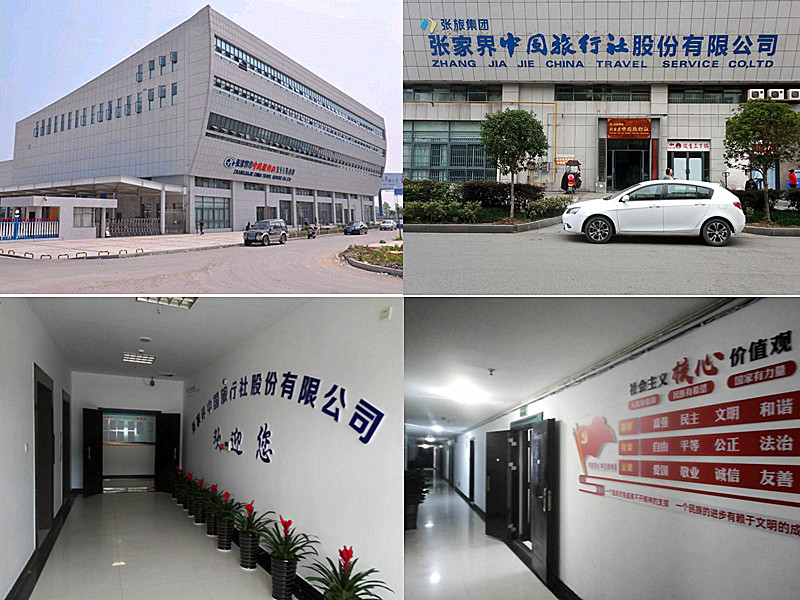 To meet the needs of various markets, Zhangjiajie China Travel Service Co.Ltd has introduced a series of colorful and salable tourist products, many of them being initiative and classic products in the China''s tourist trade, Our officers have the incoming experience and the necessary information in all living language,and our well trained tour guides are capable of conducting tours in English, Japanese, Korean, Russian ,French, German, Spanish and Mandarin as well. We are dedicated to each guest's utmost satisfaction and comfort, ensuring that their visit to China will be among the most memorable, at all times we strive to provide unmatched creativity in conception and planning, reliability in execution and flawless performance in every detail, Our everlasting mission: Quality, professional, value, learning and discovery
Our office is working on the whole day to welcome you. We will continue to work hard to achieve our aspiration to become the most competitive travel agency in China, the strongest transnational tourist operator across the country and one of the most prestigious tourist brands in the world. We will try our best to make the best for you enjoy with us.
Zhangjiajie Tourism Group Co.Ltd
Zhangjiajie Tourism Group Co., Ltd was established in 1992. It was known as the China's first tourism stocks which was listed on the Shenzhen Stock Exchange in Aug 1996 (Stock Code: 000430).Concentrated in the city of Zhangjiajie and Wulingyuan Scenic Area,Zhangjiajie Tourism Group Co., Ltd is a comprehensive enterprises to invest in the development of tourism industry. Zhangjiajie Tourism Group Co., Ltd is based in Zhangjiajie City and boasts over ten branch companies as per below:
★Wulingyuan Environment-bus Transport Co.Ltd
★Baofeng Lake Co.Ltd
★Ten-mile Gallery Trams Co.Ltd
★Yangjiajie Cableway Co.Ltd
★Zhangjiajie International Hotel
★Zhangjiajie China Travel Service Co.Ltd
★ Jiutian Cave & Maoyan River Scenic Area
---
Visit Our Zhangjiajie Office:
You are welcome to visit our Zhangjiajie office to discuss your trip plans or make a payment. Please call before coming so we can be sure the right person is free to serve you. Our normal office hours are Monday to Friday, 08:30 to 17:30 . We are closed on Chinese public holidays.
Our Zhangjiajie office is located in Zhangjiajie Railway Station, Yongding District of Zhangjiajie City.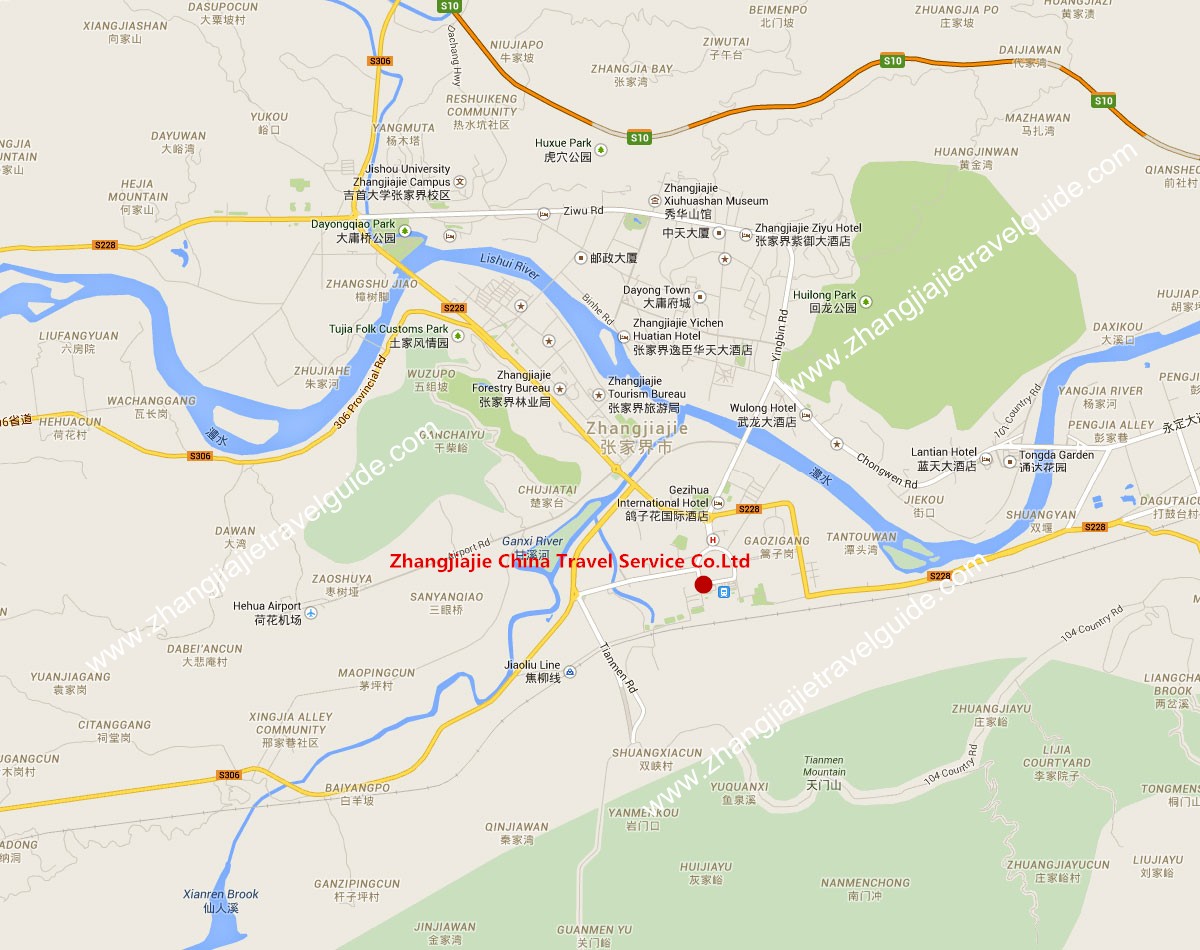 ---
Zhangjiajie China Travel Service Co.,Ltd
Add: 4-5/F, zhangjiajie Central Bus Station, Yongding District, Zhangjiajie City, Hunan Province, China
P.C: 427000
Tel: +86 744 8223727 8399989
Fax: +86 744 8237599
Mobile: +86 135 7447 2266
Skype: neodalle-travel
QQ: 2408089772
Whatsapp & Wechat : 187 9753 4585
E-mail: sales@visitaroundchina.com
Complaint Tel: 0744-6612301