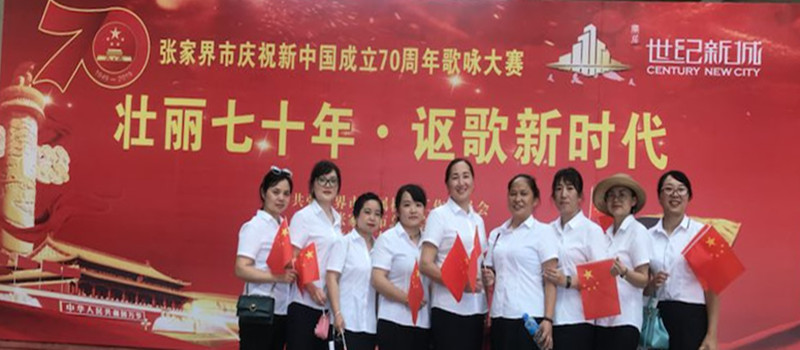 With over 500 tour guides,travel sales and business managers, Zhangjiajie China Travel Service Co.,Ltd boasts a professional team which each employee has been working as tour guide or tour operator for many years at travel agency in China.

Our officers have the incoming experience and the necessary information in all living language,and our well-trained tour guides are capable of conducting tours in English, Japanese, Korean, Russian ,French, German, Spanish and Mandarin as well.
We are dedicated to each guest's utmost satisfaction and comfort, ensuring that their visit to China will be among the most memorable, at all times we strive to provide unmatched creativity in conception and planning, reliability in execution and flawless performance in every detail, Our everlasting mission: Quality, professional, value, learning and discovery



With our professional experience and meticulous work,we are able to provide high-quality service for your trip to China and make you have an amazing trip in Zhangjiajie, China.

---
Zhangjiajie China Travel Service Co.,Ltd
Add: 4-5/F, Zhangjiajie Central Bus Station, Yongding District, Zhangjiajie City, Hunan Province, China
P.C: 427000
Tel: +86 744 8223727 8399989
Fax: +86 744 8237599
Mobile: +86 135 7447 2266
Skype: neodalle-travel
QQ: 2408089772
Whatsapp & Wechat : 187 9753 4585
E-mail: sales@visitaroundchina.com