---
Chengdu Overview
---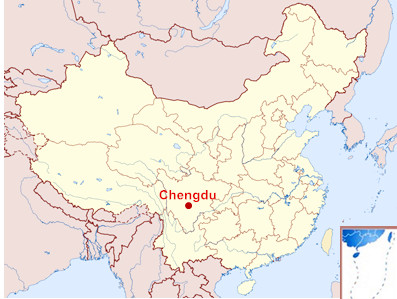 Chengdu is the capital of Sichuan Province. Praised as "the Heavenly State' (Tian Fu Zhi Guo), Chengdu is located in the west plain in the Sichuan Basin. It is a famous historical and cultural city with a history over 3,000 years. It serves as the provincial center for politics, economy, culture, and transportation. Its jurisdiction is over nine districts, four county-leveled cities and six counties. Known as the land of abundance, Chengdu boasts plentiful local products, a pleasant climate, a large number of scenic spots and historical sites, and fine traditional handicrafts well known both at home and abroad.
Chengdu Facts
Chinese Name: 成都 Chéngdû
Location: located in the west plain in the Sichuan Basin
Dialing code: (+86) 028
Zip code: 610000
Area: Chengdu has an area of 12,300 sq km
---
History of Chengdu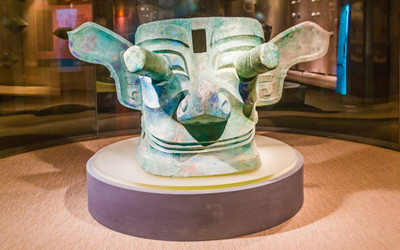 According to the records and relics, there was human being living on this piece of land about 3,700 years ago. It is about 2,300 years ago the ninth king Kaiming of ancient Shu State moved his capital to the site and named it 'Chengdu'. Then the name has been kept until today. Due to its economic and military importance, more than seven local regimes appeared here in the history started from the end of Western Han Dynasty (8 A.D.-25 A.D.). Among them, the most famous one is the Shu State during the Three Kingdom Period 1,700 years ago. It is a miracle for a city to remain unchanged and prosperous through thousands of years and flames of wars, however, Chengdu is a miracle of this kind. During its development, the city has gain many reputations, such as the land of abundance, the city of Hibiscus, and the city of brocades...More Read: History of Chengdu
---
Geography of Chengdu
Chengdu is situated at the western edge of the Sichuan Basin and is therefore sheltered from northwest winds from Siberia in winter by the Qinling Mountains to the north; the short winter is milder than in the Lower Yangtze because of the sheltering effect of the Qinling.
Administrative Division: Chengdu is a sub-provincial city. It has direct jurisdiction over 9 districts, 4 county-level cities and 6 counties
Population: According statistics, the total population in Chengdu is estimated around 12.21 million. Unlike the other parts of the Sichuan Province where many ethnic minorities like Tibetan, Qiang, Miao, Hui, Mongolian, Tujia and Manchu are living, Han Chinese is the vast majority nationality group in Chengdu. The fast growing of the population in the city thus makes Chengdu become a metropolitan.
---
Climate and Weather
Chengdu has a humid subtropical climate (Koppen Cwa) and is largely mild and humid.Chengdu enjoys a subtropical monsoon climate characterized by an early spring, hot summer, cool autumn and warm winter. The average annual temperature for the year is 16 degree Celsius.This is also the rainy season, however, it is awkwardly juggling the two types of weather at once! In summer the heat is wet with a high temperature of 35 degree Celsius and in winter, the average temperature is approximately 5 degree Celsius.
Best time to visit: The best time to visit is between March and June or between September and November. The hottest season here is during July and August when temperatures can be almost unbearable although Chengdu does have a few nice spots (such as Qingchengshan Mountain) outside the city center where it is possible to get some shade and respite from the heat... More Read: Chengdu Weather
---
Chengdu Tourism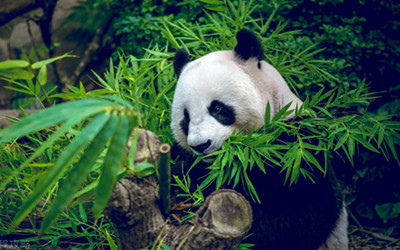 Chengdu is "the cultural city of China" and "China's best tourist city", carrying the history of several thousand years, and it was awarded the "gourmet city" by UNESCO creative cities network. Chengdu has two world heritages, two tentative world heritages, is the city with the most number of world heritage in central and western China, and is a famous historical and cultural city with three thousand years history of the founding. Chengdu has the Wuhou temple,Thatched Cottage of Dufu, Qingyang Palace, Wangjiang Pavillon, Wenshu Temple, Ming Shu King Tomb, Zhaojue Temple, and many other historical monuments and the humanities landscapes...Read More: Chengdu Attractions
---
How to get there?
Chengdu City is the largest transportation junction in Sichuan and also in southwest of China. Now it is already form the transportation net of urban trunk road, national highway, railway and airlines...Read More: Chengdu Transportation
Chengdu is located in one of the country's richest agricultural plains, and it has an area of 12,300 square km. Because of this Chengdu Plain has turned into the land of abundance with a mild climate and fertile soil.While in modernized Chengdu, there are still many miles of bustling back streets to explore: free markets, flea markets, peddler markets, commercial districts, underground shopping malls. And what's more, the countless tiny restaurants specializing in Sichuan snacks, myriad teahouse scattered everywhere... you're looking at one of China's most intriguing cities.
---