Bordering Guangdong Province's Shaoguan City, the City of Chenzhou is praised as "the South Gate of Hunan Province". Beautiful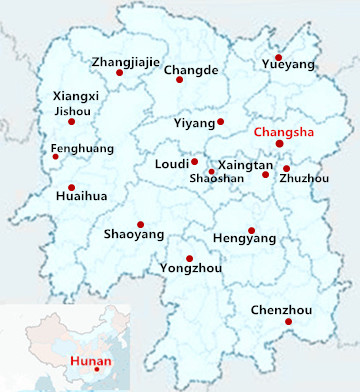 Chenzhou
City
is characterized by massifs primarily, equal amount of hillocks and plains, and less water surface. With over thousands years history, Chenchou City is a popular tourism city in Hunan Province.
Chenzhou Facts
Chinese Name: 郴州市 (chēn zhōu shì)
Population: 4,560,000
Area: 19,317 square kilometers (7,458 square miles)
Nationalities: Han ,Yao
Administrative Division: 2 districts (Beihu, Suxian); 8 counties (Guiyang, Yongxing, Yizhang, Jiahe, Linwu, Rucheng, Guidong, Anren); 1 county-level city (Zixing)
Seat of the City Government: 9, Wuling Lu, Beihu District
---
History of Chenzhou
Chenzhou has a history of over 2,200 years with a profound culture and historic details. Chenzhou downtown, called Linyi in ancient times and located in central Chenzhou, was the administrative center in all previous dynasties. It is now also the city's political, economic, cultural, scientific, technological and educational center. In November 1959, Chenzhou Town under Chenxian County was identified as a county-level city. In 1963 it was changed back to a town and in 1977 it was recognized again as a county-level city. In 1995, Chenzhou established its prefecture-level city.
---
Geography of Chenzhou
Chenzhou enjoys unique geographical advantages. It is located in southeast Hunan Province, where the Nanling Cordillera and the Luoxiao
Cordillera interlock and the Yangtze River system and the Pearl River system diverge. It's "pharynx and larynx" leading to the coastal South China from Central China since the ancient times. It is not only an important military site, but also a birthplace for men of letters. Ganzhou City of Jiangxi Province is to the east; Shaoguan City of Guangdong Province is to the south, Yongzhou City of Hunan Province is to the west; and Hengyang City as well as Zhuzhou City of Hunan Province are to the north. It is known as Hunan's South Gate.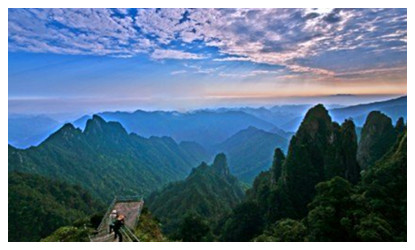 Within the boundary, landforms are complex and diverse. It is characterized by massifs primarily, equal amount of hillocks and plains, and less water surface. The mountainous region area approximately composes nearly 3/4 of the city's total area. The topography of its southeast part is high while that of northwest part is low. The southeast area is the main body of the mountainous region. Knolls, hillocks, plains jointly form the topography of Chenzhou's northeast part.
---
Climate and Weather
Nearby Guangdong Province, Chenzhou is located in south of Hunan. And it is not cold in winter. Chenzhou is an all-year-round tourist destination, especially pleasant in spring and autumn. If aiming at drifting in Dongjiang Lake Scenic Area, late April to late October is the most suitable season.
---
Chenzhou Tourism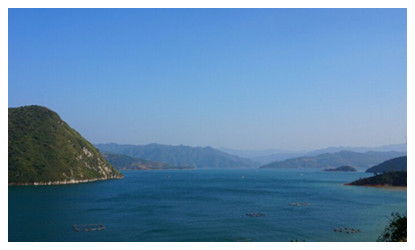 The long history of Chenzhou leaves behind it innumerable historical relics, historical sites and revolutionary commemoration places which endow people with the exquisite feelings to recall the ancient times. The beautiful mountains and rivers enjoy a fine reputation of "the most beautiful mountains and rivers in Hunan".
Chenzhou is famous for its beautiful, precipitous, and unique landscape composed of mountains, lakes, caves, hot springs and grotesque rocks. As for tourism, Chenzhou is a newly developed tourist city for hunting, rafting, water recreations, recuperation, holidays, sports and sightseeing and gains a high reputation both at home and abroad.