How about
Huangshan
Shopping? Popular local products are nice for you to buy when traveling there, such as chrysanthemum flowers, Santan loquats, Huizhou Chinese torreya, gyrophora and She County kumquat. Wan'an compasses and Huizhou carvings on wood, bamboo and brick are well-known traditional handcrafts. In additional, travelers can purchase some tea for drinking, since the city has more than 30 kinds of tea brands well-known both at home and abroad.
---
What to buy in Huangshan?
Huangshan City is the tourist base of Anhui Province. Such a tourist city is not as modern as the metropolis, but can boast of varieties of locally made goods constantly on display looking for buyers. Once you find yourself in the city, the recommended shopping places for your patronage are highlighted below.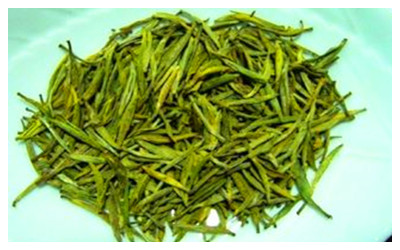 Huangshan Tea
It is generally agreed that China is the home of tea, and if you want to know about Chinese tea further, please log on to Chinese Tea. Mt. Huangshan is a famous tea producing area in China, tea from this area is well known overseas and is famed for the quality of green-tea, such as Maofeng is regarded as the top ten green-tea of China.

Local specialty in Huangshan
Also you can buy some local specialty of mushroom, glossy ganoderma (a kind of precious Chinese medicine grow on cliff), loquat, Chinese gooseberry (a kind of popular fruit in China with abundant vitamins), tribute chrysanthemum and wild walnut. Remember to buy some dry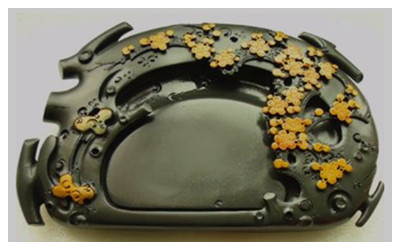 bamboo shoot; the tine of the bamboo shoot is the best.
Traditional art wares in Huangshan
The traditional art wares are the four treasures of the study,
Hui
(
Hui
zhou) Ink and She (Shexian) Inkstone. Folk arts including brick carving, stone carving, wood carving and bamboo carving, also the miniature gardens of Hui style and the jumped-up bamboo articles and furniture are all characterized with and decorated with local art flavor.
---
Where to buy in Huangshan?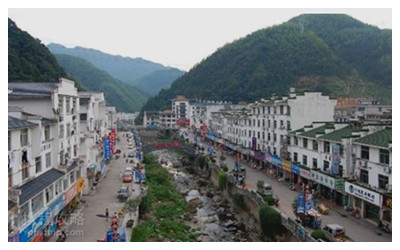 Tunxi Old Street
The next wonderful place is Tunxi Ancient Street. Stores in this street mainly deal with the elegant art wares, native products and some tourist souvenirs.
Tea City is the largest and highest tea trade center in south Anhui Province. You can not only buy every kind of tea but can also experience tea culture first hand in tea history hall; you can have a tea taste at tasting tea hall and appreciate tea ceremony in any of the existing performance halls.
Address: No. 35 in Hehua West Road