---
Tianjin Shopping
---
How about shopping in Tianjin? Known as the jewel of the Bohai Sea, Tianjin is one of China's four large self-governing municipalities. Travelng in Tianjin, you can buy some special gifts.
---
What to buy in Tianjian?
A variety of Tianjin specialties will provide you many choices for commemorating your visit to this beautiful city, such as Yangliu Qingnian painting, Wejin kites, Niren Zhang painted sculptures, paper-cuts, etc. You can visit Gu Wenhua Jie, Yilin Ge, Wenyuan Ge for inspiration, and to buy.
---
Where to buy in Tianjin?
Whatever you are looking for, modern commodities or local craft works, Tianjin can fulfill your desire: Binjiang Avenue Commercial Street and Heping Lu business street are the busiest and most prosperous shopping center, with famous or chain stores available.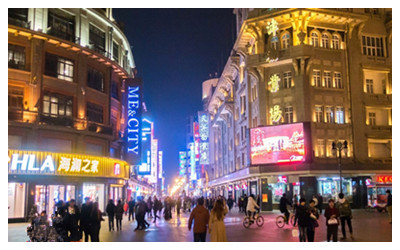 Binjiang Avenue Commercial Street is one of the most prosperous commercial streets in Tianjin. In the late 1920s, with the rise of business in the area of the company, Chinese and foreign businessmen gathered in this street, many clothing satin, gold and silver jewelry, watches and clocks, photo-dyeing and hotels, theaters, theaters, dance halls, etc. After the completion of the opening, this street gradually presents a bustling scene. Now, this pedestrian commercial street not only has the old name of Quanyechang, Zhongyuan Company, Daoxiang Village Food Store, Hengdeli Watch Shop, Guangming Theater, Dengyulou Restaurant, but also the newly built shopping center, which is a must for Tianjie. Important commercial street.

Shenyang Dao Antique Market
Being the biggest antique market in China, Shenyang Dao Antique Market is filled with all kinds of shops selling porcelains, paintings, gold, silver, copper, jade articles, and so on.If you are willing to spend time to wander around the stores and malls, you will surely find the perfect gift or memento.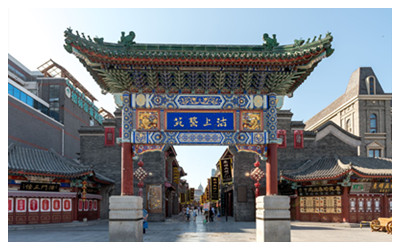 Tianjin Ancient Culture Street
It is a particular venue holding kinds of ancient stores and local craftworks, with traditionally designed buildings line either side of the street. Representative Tianjin craft works are Zhang's clay figurines, Yang Liu Qing New Year Paintings, Gui Fa Xiang Ma Hua and other Chinese arts and crafts.

Carrefour Supper Market
Nankai Branch: No. 168 Bai Di Rd, Nankai District
Longcheng Branch: -1F, Xin'an Plaza, No.138 Dongmalu, Nankai District
Hedong Branch: 160-16 Zhangguizhuang Road, Hedong District
Hebei Branch: No.28-18, crossing of Hongxing Road and Zhenli Street,Hebei District
Haiguang Temple Branch: No. 302, Nanjing Road, Nankai District

Wal-Mart Supper Market
Heping Lu branch: No.66, Fu'an Dajie, Heping District
Xinkai Lu branch: crossroad of Huachang Dajie and Xinkai Lu, Heping District

---