Zhangjiajie
, OMG ! We are a goup of 13 people from India. Now we are creating our three days Zhangjaijie trip.
Zhangjiajie
, you are such a beautiful place that one can not find another in the world.
Travel Time: 25-27 June, 2019
Highlight:
Zhangjiajie National Park,Tianmen Mountain, Zhangjiajie Grand Cayon Glass Bridge,Baofeng Lake,and so on.Guiided by Ashley, English Speaking Tour Guide of Zhangjiajie Holiday,CTS Zhangjiajie, they all enjoyed unfogetable Zhangjiajie Tour in this Spring
---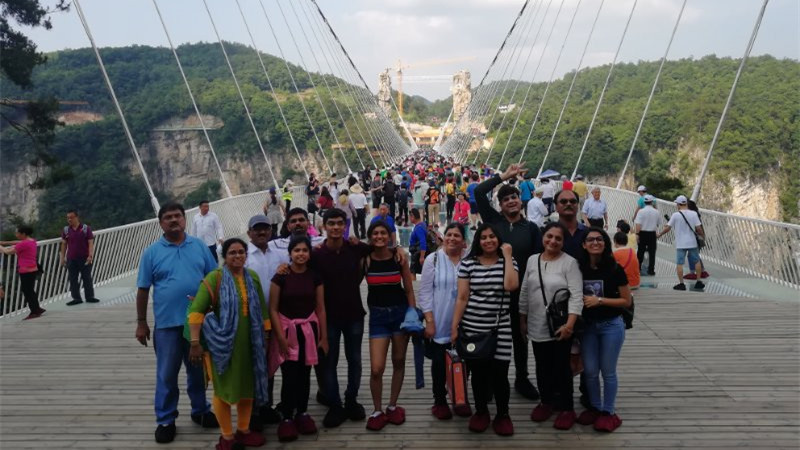 To visit Zhangjiajie Grand Canyon, we can have a brand new experience on the Glass Bridge to look down of the verdant view on the transparent glass floor. Besides, the very long and steep walk way, super narrow way at Yixiantian, and other beautiful natural scenery will take you to tour in excitement, enjoyment, etc.
---
After breakfast, our guide and driver picked us up at our hotel. On this day, we first took a trip to Tianmen Mountain. Referred to as the "Soul of culture and spirit of Zhangjiajie", Tianmen Mountain, standing 1,500 meters above sea level, boasts miraculous and unique geographic landform, unparalleled natural landscape, profound cultural connotations.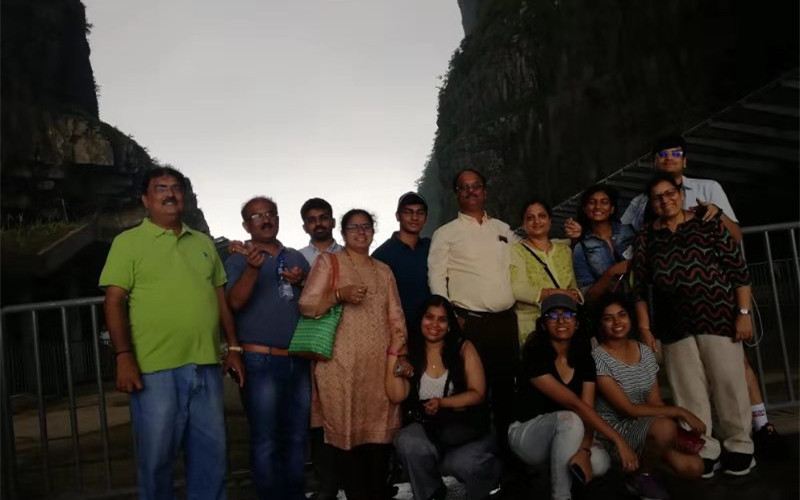 On the top of Tianmen Mountain, we explored the Cliff-Hanging Walkway and avoided the crowds to take some photos; held our breath and experience the thrilling Glass Sky Walk. Then, visited the natural mountain-penetrating Karst cave - Tianmen Cave. The foot of the cave is wonderful photo opportunity with the hole in the mountain as the background. It is worth waiting for the sunlight to shine through the hole with mist or smoke illuminating the way.