---
Yangjiajie Scenic Spot
---
Yangjiajie Scenic Spot is located in the southwest of Wulingyuan Scenic Area, next to Yuanjiajie Scenic Spot. It is a sacred scene that enjoyed the same fames of Zhangjiajie National Forest Park, Suoxi Valley and Tianzi Mountain. But it is famous for
Yangjiajie Stone Peak Wall
which has dozens of stone peak walls relatively parallel. It is praised as the out of print worldwide.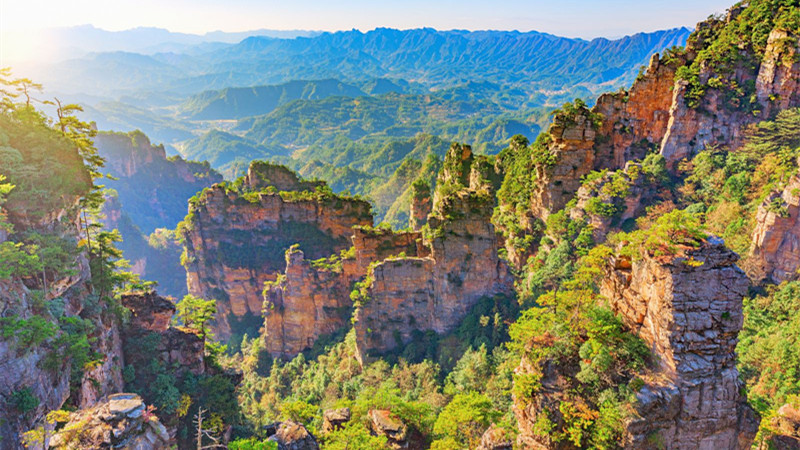 ---
Legend of Yangjiajie
Yangjiajie has much to do with the aristocratic Yang Family in Song Dynasty (960-1279), whose three generations of members, both the men and women, were faithful patriotic generals or soldiers on the battlefield. It is said the in the northern song dynasty the generals from the yang family camped in the Tianzi mountain when they were encircling and suppressing Xian.Their stories often appear in Chinese TV series.
---
What to see ?
Yangjiajie consists of three parts: Xiangzhi stream, Longquan valley and Baihou valley, in which there are altogether over 200 scenic spots. Here lists top attractions in Yangjiajie Scenic Spot.
---
Travel Tips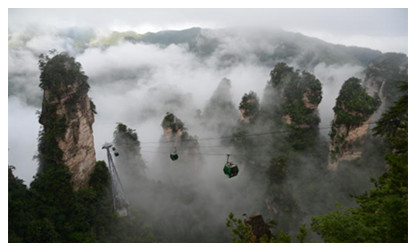 Add:
Yangjiajie, Wulingyuan Scenic Area, Wulingyuan District, Zhangjiajie City
Entrance Fee:
CNY 248 ( Wulingyuan Scenic Area)
Opening hours
: 08:00-18:00
Visiting hours:
half or one day trip.
How to get there: Take a bus from passenger bus station in the city center to Tianzishan Town and get off at the intermediate station, Zhonghu Township. Zhonghu is about 2 kilometers from the ticket office of Yangjiajie Scenic Area. After getting off, one can get there by walk or local vehicle.
1. Hiking: About 3 hours visiting and hiking from Wulong Village, nearby Yuanjiajie Scenic Spot. Tourists can take bus from Yuanjiajie Scenic Spot and Tianzi Mountain Scenic Spot,and get off at the bus-stop of Wulong Village, then start your hiking.
2. By Cable Way: Take Yangjiajie cable car up to the top of Yangjaijie Scenic Spot from Silanyu Entrance Gate of Wulingyuan Scenic Area, after 1hour driving from Zhangjiajie City.
---