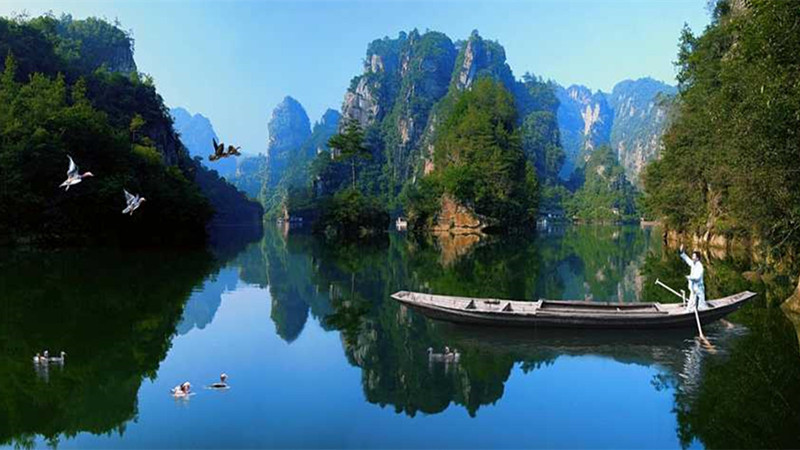 Baofeng Lake Park is located in Suoxiyu Town , Wulingyuan District of Zhangjiajie City. It is 8km away from Tianzi Mountain and 8km away from Yellow Dragon Cave. Baofeng Lake Park integrates natural scenery and folk custom together, especially featuring the mirror-like lake, the marvelous Befeng waterfall, the mysterious temple.
---
What to see in Baofeng Lake Park?
Some 20 sight-spots spread around the Baofeng Lake Park, including Baofeng Lake, Baofeng Waterfall, One Line Valley, Baofeng Temple, Eagles Nest Village, Baofeng Mountain, etc.
---
Travel Tips
Add: Suoxi Town, Wulingyuan District, Zhangjiajie, Hunan Province, China
Entrance Fee: CNY 96
Opening hours: 08:00-17:00