---
Xinjiang Confucius Temple
---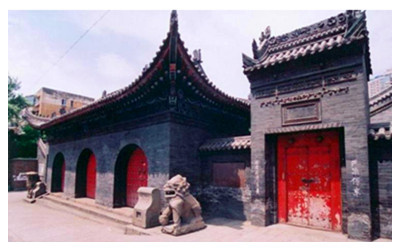 Xinjiang Confucius Temple , also known as Xinjiang Wenmiao Temple, is located on the Qianjin Road, Urumqi City. This temple was built in the 10th year of the Emperor Guangxu,
Qin
g Dynasty (1884). Because it is a group of large-scale temple buildings of the
Qin
g Dynasty well preserved now, it is listed as one of the historical monuments and cultural relics under municipality protection today.
Facing north, the temple has an area of 2800sqm, including main hall, rear hall, wing rooms, bell-drum tower and corridors. All buildings have flying-eaves and bracket system with birds and beasts shapes on the eaves, bearing features of the architecture in the Qing Dynasty.
In 1988, the state appropriated a sun for its refit and Urumqi Museum was set up here. The basic exhibits of the museum include a survey of the celebrities of Urumqi, the construction history of Urumqi, stone statues and steles etc.
---
Travel Tips
Add: 231, Qianjin Road, Urumqi City, Xinjiang
Tel: 0991-8823045
Opening Hours:10:30-18:00 (closed on Monday)
Entrance Fees: CNY 0
0991-8823045
---